Do you like meeting authors? How about meeting some of the characters from their books? Listed below are links to my author and character interviews posted on my blog. I'm sure you'll find someone you'll like. Be sure to bookmark this page to keep up with my current interviews. Thank you for stopping by, and be sure to BOOKMARK this page for easier access.
===============
Author Bio:
Jeff Pages was born in Sydney, Australia, in 1954 and from a very early age was fascinated by science and technology. After finishing high school he attended the University of Sydney from where he ultimately obtained a doctorate in Electrical Engineering. In 1989 his work took him to Tamworth in north-western New South Wales, where he joined the Tamworth Bushwalking and Canoe Club and spent many weekends bushwalking in the nearby parks and forests. In 1995 he moved back to the Sydney region and now lives at Umina Beach on the northern shore of Broken Bay.

He has always enjoyed going barefoot as much as possible and has been a member of the Society for Barefoot Living, an internet-based discussion group, since 1996.

In 2013 he became a keen geocacher, combining his love of technology and bushwalking in the GPS-based hunt for caches hidden by fellow participants.

His first novel, Barefoot Times, was published in 2004, followed by Call of the Delphinidae in 2006, The Mind of the Dolphins in 2008 and Cry of the Bunyips in 2011. Plight of the Tivinel is now the fifth book in the series.
===============
Author Bio:
Go to www.wbradfordswift.com to join my Author's Reader Group & for a limited time receive a free copy of the science fiction thriller with a genetic engineering theme, Seeds of a New Birth -- book one of the Kindred Series. It's a great way to stay up to date on new releases and free book giveaways.

I became an avid reader of fantasy and science fiction as an eleven-year-old boy when my next-door neighbor, who was a children's librarian, took pity on my single-parent mom. Bored out of my gourd with no one to play with but good 'ol mom, I drove her crazy until Mrs. Crabtree brought home a stack of books she knew would hook a young boy and give my mom some relief. It worked. I've been hooked ever since.

For the past two decades, I've been conducting an experiment. Is it possible to create a new context for my life that I feel is "divinely inspired" and true to my deepest values, my sense of what's possible, and true to my soul and spirit? If it is possible, what will be the results? Will it enhance my life? Will I experience a true sense of purpose and meaning? Will I know at the end of the experiment that my life has mattered?

Becoming a writer of speculative fiction and non-fiction that contributes to people's lives, have been an integral parts of this experiment, as was co-founding Life On Purpose Institute with my wife in 1996, being a coach to assist others to create their own life on purpose experiment, and training other Life On Purpose Coaches.

Since selling my veterinary practice in the late 80's to pursue a career as a writer and life coach, I've published over 350 magazine articles in such publications as Family Fun, Boys' Life, Body and Soul (then New Age Journal), Yoga Journal, and Better Homes and Garden, to mention just a few. Many of these have been part of my pet writing project: Project Purpose: to write and publish articles about people whose lives are dedicated to a bold and inspiring purpose or vision.

From magazine writing, it was a natural next step to graduate to writing books, starting with visionary nonfiction -- books that engage and encourage while also entertaining. Then there are some dreams that hang around and won't go away, no matter how many time you push them to the back burner. That's the case with the dream that began as an eleven-year-old boy. That's where the other half of the equation comes in -- visionary fiction -- stories that, first and foremost, entertains while also enlightening and encouraging the reader to embrace greater possibilities in their own lives.
===============
Author Bio:
I am an award winning author, and write about the human race's tendency to carry on stupidly, and a bit of young adult fiction, too. My novels are published through Zeus Publications, and you can read the first chapters by clicking on http://www.zeus-publications.com/calumny_while_reading_irvine_welsh.htm, and http://www.zeus-publications.com/abernethy.htm. Just so's you know - 'Calumny While Reading Irvine Welsh' is adult satire, and 'Abernethy' is young adult. The third, 'Silver Studs and Sabre Teeth' has just been released. Here's it's link: http://www.zeus-publications.com/silver_studs_and_sabre_teeth.htm. My favourite books are 'To Kill A Mockingbird' (Harper Lee), 'The Bonfire Of The Vanities' (Tom Wolfe), and 'A Prayer For Owen Meany' (John Irving). Favourite albums are 'Sticky Fingers' (Rolling Stones), Led Zeppelin IV (if you can't work out who the artist is from that, don't breed), and my guilty pleasure 'Bat Out Of Hell' (Meatloaf). Any questions, email me at
bingells@bigpond.com
===============
Author Bio:
R Weir is an IT Professional by day, Author by night, and first and foremost a husband and father living in Colorado. Enjoying the outdoors, travelling in his Motorhome and riding motorcycles, are his hobbies. Twice As Fatal is the third in the Jarvis Mann PI series, the previous two stories spending time at the top of several Amazon Bestseller lists. His first short story eBook on Amazon "The Case of the Missing Bubble Gum Card" and follow-up novel "Tracking a Shadow" are available on Amazon. Be sure to reach out on FaceBook, Google Plus and Twitter.
https://www.facebook.com/randy.weir.524
https://plus.google.com/+RWeirAuthor/about
https://twitter.com/RWeir720
===============
Author Bio:
Not Available.
===============
Author Bio:
Not Available.
==============
Author Bio:
Ju Ephraime began writing professionally at age 19; at that time, she wrote short stories for the local radio station in her home town. She gave up writing to pursue her education and has since earned several degrees, including two Masters and a Doctorate in Higher Education Administration from Northeastern University in Boston. During the course of her schooling, she wrote and published a working curriculum for a career school, a business manual and its answer key, as well as other literary work. In 2010 she revisited her first love, writing for fun and enjoyment. She writes high heat, steamy, romance novels. The first was, State of Ecstasy in the LaCasse series, which was soon followed by, Temptation to Sin, Loving Therèse, #2 in the LaCasse series. Ju has gone on to write several more books, including, The Odor of Violet, on tour this month, Complete Surrender, #3 in the LaCasse series; as well as, a Christmas Novella, Footsteps in the Sand and her award winning paranormal, White Magic Woman, Quarterfinalist in Amazon Breakthrough Novel Contest, 2013, out of over 10,000 entrants.
Ju lives in Connecticut, where she is very active in her community. She is the administrator of a business school and the president of a non-profit organization that dresses individuals for job interviews.
Visit her blog at http://www.juephraime.blogspot.com or her personal page at, http://www.juliaeantoine.com where you can sign up for e-mail updates and be the first to hear about new releases.
Find Ju on FaceBook at https://www.facebook.com/juephraimeauthor. She loves to chat with readers.
Follow her on Twitter at https://twitter.com/JuEphraime
===============
Author Bio:
Mother to two boys, 3 four legged babies, and wife to a loving husband who doesn't mind the extra voices in her head. Miranda grew up on a dairy farm in Illinois, but calls Portland, TN home now. She is an avid reader, coffee addict, and loves creating her own worlds, characters, and stories for her readers.
Website:https://www.mirandalynn.com
Facebook:www.facebook.com/MirandaLynn
Twitter:@MirandaLynnBks
Email:mirandalynnbooks@gmail.com
Google+:https://plus.google.com/u/0/+MirandaLynnAuthor/posts
===============
Author Bio:
Jada Ryker is the author of A Pink Zombie, with a Mist, a Shaken, Not Stirred, mystery/horror adventure; Murder Takes a Dare, the first book in the Takes a Dare mystery series; and Dog Days of Karma, a Carr -- Maah Consulting mystery/paranormal novel. The books combine humor and murder in a total package of entertaining and fun southern adventures. At the same time, Jada sketches in addiction/recovery issues and childhood angst with a deft and compassionate touch.
Jada spent the first twenty-odd years of her life in rural Kentucky, many of those years without electricity or running water. In her writings, Jada draws upon her early years of deprivation.
Now, she lives in central Kentucky with her wonderful husband and their cat, rescued from the animal shelter. The cat rules the household and is also a kleptomaniac. Once, she stole a Bluetooth and hid it under the couch. It took her humans several days to locate her ill-gotten booty.
In her day job, Jada works in higher education. She holds a masters degree in public administration.
Jada loves feedback from readers, both one-on-one and through customer reviews on Amazon.com. Connect with Jada to share your thoughts about her books by emailing her at Jada_Ryker@yahoo.com or by visiting her website at JadaRyker.com.
===============
Author Bio:
Not Available.
===============
Author Bio:
Scott Collins was born and raised in Southern California but relocated to the Denver area following the birth of the first of his two sons. Days' End was his debut novel and now Scepter is the first in a middle grade fantasy series. In addition to writing, he enjoys spending his free time (with two kids that's not much time) running and cycling. Please feel free to visit his website at www.scottlcollins.com.
===============
Author Bio:
I'm a Biker (The v-twin powered kind...not a fan of peddling) that happens to enjoy Science Fiction and Fantasy.
I have edited and contributed to Motorcycle Magazines, Blogs and short story sites about the Biker lifestyle. I have covered events, interviewed famous custom bike-builders and artists, as well as written hundreds of articles.
Since I have a smart-ass attitude and am creative, I was encouraged by "fans" to write novels as well. So I did, just not the ones they thought I would. My favorite books and authors are people like Jim Butcher and Frank Herbert, Modessit and Feist, Asimov and Gibson, Weber and Jordan (RIP). So I went with my second great love for subject matter instead of my first.
I have numerous project in the works, including more SciFi and even a fictional account about the Biker lifestyle.
My political leanings, as well as my Biker credo, have seeped into my writing and that is why I believe free enterprise, innovation and entrepreneurs will advance us, while entitlement vote buying nanny staters will be our demise, keeping us bound to this world. You can't look out, up and beyond when you are trying to spoon feed and placate the bottomless demands of the gobblers with every spare dime you can steal from the people who actually contribute.
I currently reside in Wisconsin (which sucks 6 months out of the year for riding) with my wife and two dogs.
Ride safe, Ride often.
===============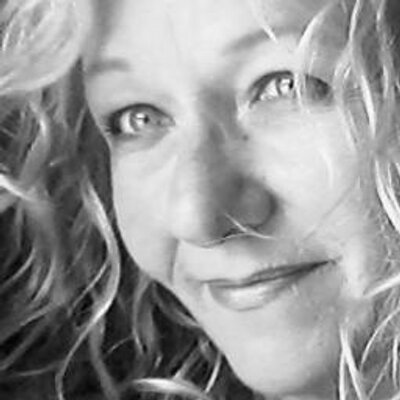 Author Bio:
Dena Nicotra was born in Southern California and grew up between the busy city and a small town in Arkansas. She is a copywriter, freelance journalist and holds a degree in Communications.
She currently lives in a small desert town in California with her husband and two sons.
===============
Author Bio:
Kim Murphy's current release The Dreaming: Wind Talker is a mix of the modern and 17th-century Virginia (which includes witch trials). Her Civil War ghost stories, Whispers from the Grave and Whispers Through Time, have won several awards, including ForeWord Magazine's Book of the Year Award, an IPPY (Independent Publisher Book awards), as well a nomination for RT Reviewer's Choice award. Her debut novel, Promise & Honor, was a finalist in ForeWord's awards. Set during the U.S. Civil War, it focuses on the hardships of the civilians. The sequel, Honor & Glory, won ForeWord's Bronze Award in Historical Fiction, and the final book in the trilogy, Glory & Promise, was a Library of Virginia Literary Award nominee.
In addition to fiction, Kim is also the author of a nonfiction title, I Had Rather Die: Rape in the Civil War. She is currently working on the third book in The Dreaming series.
===============
Author Bio:
Amy Gettinger lives in Orange County, California with her husband and her two piteous poodles under the shade of a very old eucalyptus windrow full of crows and wild parrots. When she's not writing novels, she's creating Reader's Theater plays and coaching a local senior group to perform them, complete with feather boas and tiaras. Her blog is at amygettinger.com.
===============
Author Bio:
I was born in...well, a while back. I spent most of my early years growing up on my Grandad's farm in Donegal, Ireland. The farm was in the middle of nowhere, the closest town over 10 miles away down a country track.
We didn't have running water, so every morning old Willie Lyons would get on his bike, with a bucket on each handlebar as he rode up the hill to fill them from the spring. Not a tap, a real genuine mountain spring.
Growing up, I spent every summer there, exploring the surrounding countryside. Even back then I used to imagine faeries and monsters, with the trolls always living under the bridge on the way up to the spring. Willie was getting old now, so I fetched the water.
My Grandad is long gone now, but the farm is still there. I still know the owners and I still take my kids out there from time to time. The roads haven't got much better, but it's worth it to walk the old fields again, and show them where I played as a boy.
My first 'proper' job was as an apprentice, building aircraft with a company called Shorts Brothers in Belfast. I then went on to join the Royal Air Force. I always joke that my first job was building planes, but my second was shooting them down.
I traveled a fair bit with the RAF, but now I'm back on civvy street, living in Belfast, Northern Ireland, with my wife, two girls and a dog.
I started writing when my youngest daughter informed me that she was getting too old for bedtime stories. You see, I'd been making up a different one each night for both of them for years. I was devastated. What was I to do with all this nonsense in my head?
So I began to write.
'Souls of the Never' is my first book in a series I call 'Tales of the Neverwar', but I've gone on to write 'Origins of the Never', a novella prequel to Souls. Book Two, Worlds of the Never is done, and I'm currently working on book three, War of the Never.
http://www.amazon.co.uk/Origins-Never-prequel-Souls-ebook/dp/B00OYFRU6O/ref=sr_1_2?ie=UTF8&qid=1415350037&sr=8-2&keywords=cj+rutherford
www.TalesoftheNeverwar.com
https://www.facebook.com/talesoftheneverwar
https://plus.google.com/b/113999958779355560148/+Talesoftheneverwar42/about
===============
Author Bio:
Not Available.
===============
Author Bio:
Not Available.
===============
Author Bio:
Heather Osborne was born and raised in California. She has a Bachelor of Science in Criminology and Victimology, as well as coursework in Early Childhood Education. In 2009, she met her husband and moved to Scotland, very much a dream of hers since she was a small child. Heather has been writing short stories for as long as she can remember. She also has written and directed several plays. In her spare time, Heather enjoys reading, writing (of course!), theatre, as well as caring for her young son.
Find her on Facebook at: https://www.facebook.com/HAOsborne
===============
Author Bio:
Not available.
===============
Author Bio:
Nick Tory is a dirty recluse who lives in a shack in the mountains and whose only contact with humans involves hollering angrily at the mailman. While not much is known about him, there are a few existing stories. One is that he wrestled a bear. Another version of the story is that the bear was actually just his own shadow as he rolled around like a maniac in a hallucination induced rage.
He spends his time writing Johnny books and shaking his fist in the air.
Visit www.johnnybooks.com for more info.
================
Author Bio:
Sharon Gibbs (1969) was born in Yorkshire U.K. and immigrated with her parents to Australia in August 1971. It took until her children were grown and flown from the nest to discover her love for writing.
After being given a book from a friend Sharon, fell in love with the world of fantasy. Working full time at the local hospital, she writes when she can.
Sharon has also begun writing a selection of children's books. She lives in Adelaide South Australia on a small property with her husband and their four dogs.
===============
Author Bio: Not Available
===============
Author Bio:
Jennifer Loiske lives in Finland in Naantali, which is a small sunny town at the southwest coast. She is a workaholic Teen/Young Adult author, a lover of dark fantasy, teen movies, chips and candies and warm sunny days. Jennifer is a huge supporter of a charity work and a big part of her royalties goes to charity, too. Mainly to help families with epileptic children but also to the epilepsy units in the hospitals.
More about Jennifer: www.roguehouse.net
===============
Author Bio:
R Weir is an IT Professional by day, Author by night, and first and foremost a husband and father living in Colorado. Enjoying the outdoors, travelling in his Motorhome and riding motorcycles, are his hobbies. Twice As Fatal is the third in the Jarvis Mann PI series, the previous two stories spending time at the top of several Amazon Bestseller lists. His first short story eBook on Amazon "The Case of the Missing Bubble Gum Card" and follow-up novel "Tracking a Shadow" are available on Amazon. Be sure to reach out on FaceBook, Google Plus and Twitter.
https://www.facebook.com/randy.weir.524
https://plus.google.com/+RWeirAuthor/about
https://twitter.com/RWeir720
===============
Author Bio:
Anita C. Young is a Medical Laboratory Scientist who spends her free time thinking of ways to explain the supernatural and unexplained through science. She loves to occupy her free time with reading, writing, drawing, and spending time with her animals (two cats and two dogs).
===============
Author Bio:
Zeecé Lugo was born in Puerto Rico, grew up in Brooklyn, and lived in many places. She spent seven years in the U.S. Air force, taught for many years in Miami, and even spent a year working for the IRS. Her early love was reading. The worlds of Pern, Middle-earth, St. Mary Mead, and Shrewsbury Abbey had an incredible influence and hold on her imagination.
She wrote her first novel, Daniel's Fork, in two months, spending long hours at her task. During that time, she ensconced herself in her bedroom with her computer, barely coming out to grab a cup of coffee or a snack. One day, her nearest neighbor came desperately knocking at her bedroom window, afraid that Zeecé might be dead; no one had seen her for days!
Daniel's Fork was meant to be the first book in a romantic trilogy. Little did Zeecé know that stories have a way of going where they want to go. Daniel's Fork turned out to be a journey to the future past! It is a sexy mystery set in the future, giving birth to a fictional universe: the Daniel's Fork universe.
===============
Author Bio:
Mary Deal, a native of Walnut Grove in California's Sacramento River Delta, now resides in Honolulu, Hawaii. She was Founder and past President of Kauai Writer's Roundtable. She is also an artist, photographer and former editor of a print magazine and newspaper columnist.
She is the author of six suspense novels: "The Tropics," an adventure/suspense trilogy, "The Ka," a paranormal Egyptian suspense, "River Bones," a thriller that takes place in her childhood hometown area, "Down to the Needle," a thriller, taking place along the West coast, "Legacy of the Tropics," a re-write and expansion of The Tropics, and "The Howling Cliffs, a Sara Mason Mystery" and 1st sequel to the award winning River Bones. She has also published "Off Center in the Attic," a collection of over-the-top short stories and flash fiction pieces. The eBooks, "Write it Right - Tips for Authors, Vol. I and Vol. II are nonfiction references for writers. "Write It Right - Tips for Authors - The Big Book" (a Finalist in the National Indie Excellence Book Awards) brings both of the Write It Write eBooks together in paperback.
"River Bones" was a winner in the Eric Hoffer Book Awards competition and a Finalist in the National Indie Excellence Books Awards. Her short story, "The Last This I Do" was nominated for the Pushcart Prize.
===============
NO Author Bio Available
===============
Author Bio:
The last, quite possibly the least, Renaissance man, Doug Lamoreux (a father of three strong men and a grandfather), a lifelong horror film fan and child of Famous Monsters of Filmland magazine, recognized his incompatibility with the rest of the world - and gave it all up to act and write. He appeared in Mark Anthony Vadik's The Thirsting (aka Lilith) and Hag. He starred in Peter O'Keefe's Infidel and Boris Wexler's The Arab. All interspersed with forty years in theater (during which he fell off the stage twice). Now he writes swell horror novels. The first-ever Igor Award recipient from The Horror Society, Doug is also a former Rondo Award nominee, and his novel, Dracula's Demeter, was a 2012 Lord Ruthven Award nominee for fiction.
===============
Author Bio:
Winner, Best Author, The Preditors & Editors Readers Awards 2009, and also Winner of Best Children's Book, and Best Artwork for 'Tilly's Tale' (under his Harry Porter pseudonym), and with a Top Ten Finisher Award for his thriller 'Legacy of the Ripper', Brian L Porter is the author of a number of successful novels. His works include the winner of The Preditors & Editors Best Thriller Novel 2008 Award, A Study in Red -- The Secret Journal of Jack the Ripper and its sequels, Legacy of the Ripper and the final part of his Ripper trilogy, Requiem for the Ripper, all signed for movie adaptation by Thunderball Films (L.A.), with A Study in Red already in the development stages of production. Both A Study in Red and Legacy of the Ripper were awarded 'Recommended Read' status by the reviewers at CK2S Kwips & Kritiques.

Aside from his works on Jack the Ripper his other works include Pestilence, Purple Death, Glastonbury, Kiss of Life and The Nemesis Cell, and the short story collection, The Voice of Anton Bouchard and Other Stories.

Brian has also become thoroughly integrated into the movie business since his first involvement with Thunderball Films LLC and is now also an Associate Producer and Co-Producer on a number of developing movies, as well as being a screenwriter for many of the movies soon to be released by Thunderball.

He is a dedicated dog lover and rescuer and he and his wife share their home with a number of rescued dogs.
===============
Author Bio:
Even though I began my journey of writing at a late age, my desire to build worlds and create characters started at a very young age. 10 to be exact. I enjoyed world building games such as Dungeons and Dragons as well as immersing myself into superhero back stories via the "Marvel Universe" compendiums. I signed on with independent publishing house Creativia in early 2014 and haven't looked back.
Follow me on Facebook and Twitter
https://twitter.com/CraigGaydas
https://www.facebook.com/cranechronicles
www.creativia.org
===============
Author Bio:
Born and raised in Omaha Ne. I met the love of my life here. We were together for 30 years before Bob passed to the other side. That was on 12-25-12. The stories I'm publishing are his brain children. He loved writing, but back in the late 1980's and 1990's he never had any luck getting his stories published.
With the advent of self-publishing, and him glaring over my shoulder, I'm finally able to bring his children to life for the world of readers. I hope you enjoy his stories as much as I have. Bob had a wonderful, but dark, imagination. So much of him, and me, are in these characters.
===============
Author Bio:
Eileen Thornton lives in Kelso in the Scottish Borders. Though she only began writing in 2001, many of her short stories and article have appeared in several national magazines in the UK. But then she felt the urge to move on to writing something more gritty.
Her first novel, The Trojan Project, an action thriller, was published in 2008. "While writing it, I felt I was on the ride of my life. I tried to grab everyone's attention from the very start and give them a rollercoaster read."
Since then Eileen has concentrated on women's fiction. Divorcees.Biz, a novel of fun and romance, was published in 2012 with Only Twelve Days, a heart-warming romance, following in November 2013.
She is currently working on a sequel to Divorcees.Biz, entitled: I Haven't a Clue!
===============
Author Bio:
I'm an avid reader (and dreamer) who hails from northern Ontario Canada where I live with my husband and fur babies. I hope my stories provide you with an escape and some entertainment for a little while (that's really all I can ask for).
Feel free to visit my website:
http://jessicapagenovels.wix.com/jessicapageauthor
On Facebook:
https://www.facebook.com/jessicapageauthor?ref=hl
On Goodreads:
https://www.goodreads.com/author/show/8395779.Jessica_Page
Twitter:
@JessicaPageAuth
===============
Author Bio:
Simone Beaudelaire is the pseudonym for a single mom and graduate student from Texas.In her spare time, Mme Beaudelaire reads romances as fast as she can get her hands on them, and when she isn't reading them, she's writing them!
Published works include Watching Over the Watcher, Keeping Katerina, High Plains Holiday, Hihg Plains promise, When the Music Ends, When the Words are Spoken, When the Heart Heals, The Naphil's Kiss, Baylee Breaking and several others, but more are in the works.
===============
Author Bio:
I'm an American author with the independent publisher, CREATIVIA. I launched my writing career with my debut Young Adult series, The Fears of Dakota.I released a New Adult novel, the psychological thriller entitled, A PRISONER WITHIN and a novella of poetry, SOUL SEARCHING, which also includes the short story, EMERGENCE. I released a middle grade book entitled, FELINE FASCINATIONS: The Adventures of Boris and Olga and the military series, The Wounded Warriors, with co-author Simone Beaudelaire!
I am continuing to develop and research future projects.
I am a native Minnesotan who proudly served in the United States Air Force. I have been married 23+ years to my best friend, Dusty and together, we have 2 beautiful daughters!
Find out more about me at my websites:
===============
Author Bio:
Robin Murphy was born in the small coal mining town of Windber, Pennsylvania and remembers a wonderful childhood with her parents and two older brothers.
She is a paranormal mystery and travel writer; a speaker on author platforms, self-publishing, and marketing, and recently became the sole-proprietor of Rookie Writers Solutions. She has also worked in the administrative, graphic design, desktop publishing, writing, and self-publishing arena for more than thirty years. Her wide range of skills and abilities place her at the top of her field. She is currently employed as an Administrative Associate at Shepherd University in Shepherdstown, West Virginia.
===============
Author Bio:
Carole writes all sorts of horror, everything from gothic vampires to demonic clowns.
Her latest novel, Circus of Horrors is on sale now. It was inspired by characters in Carole Gill's House of Horrors.
Justine: Into The Blood Book One - Blood and Passion Series is on sale at Amazon.
Book 2, Anat: Blood Princess, due for release in spring.
Enchanted, follows that.
She is the author of the acclaimed Blackstone Vampires Series.
AWARDS:
eBook Festival of Words 2014
Best Horror: The House on Blackstone Moor and
Best Villain: Eco
Top 10 Books - 2013 - The House on Blackstone Moor
Aoife Marie Sheridan - ALL THINGS FANTASY
Publisher, Ultimate Fantasy Books
'
92 Horror authors you need to read right now,
Carole Gill - The Blackstone Vampires Series. ~Charlotte Books Examiner,
In 2000 she was selected by Northwest Playwrights of England for further development. Short stories and novels were what she preferred to write.
Her story, The Devil's Work is being broadcast web and television in the Fragments of Fear Program in 2015.
Blog:
http://carolegillauthor.blogspot.co.uk/
facebook author page:
http://www.facebook.com/pages/Carole-Gill-Author/120405794703293?ref=ts